March 25, 2023 | News Coverage
Sampoerna Kayoe Shows Its Featured Products at Arch:ID 2023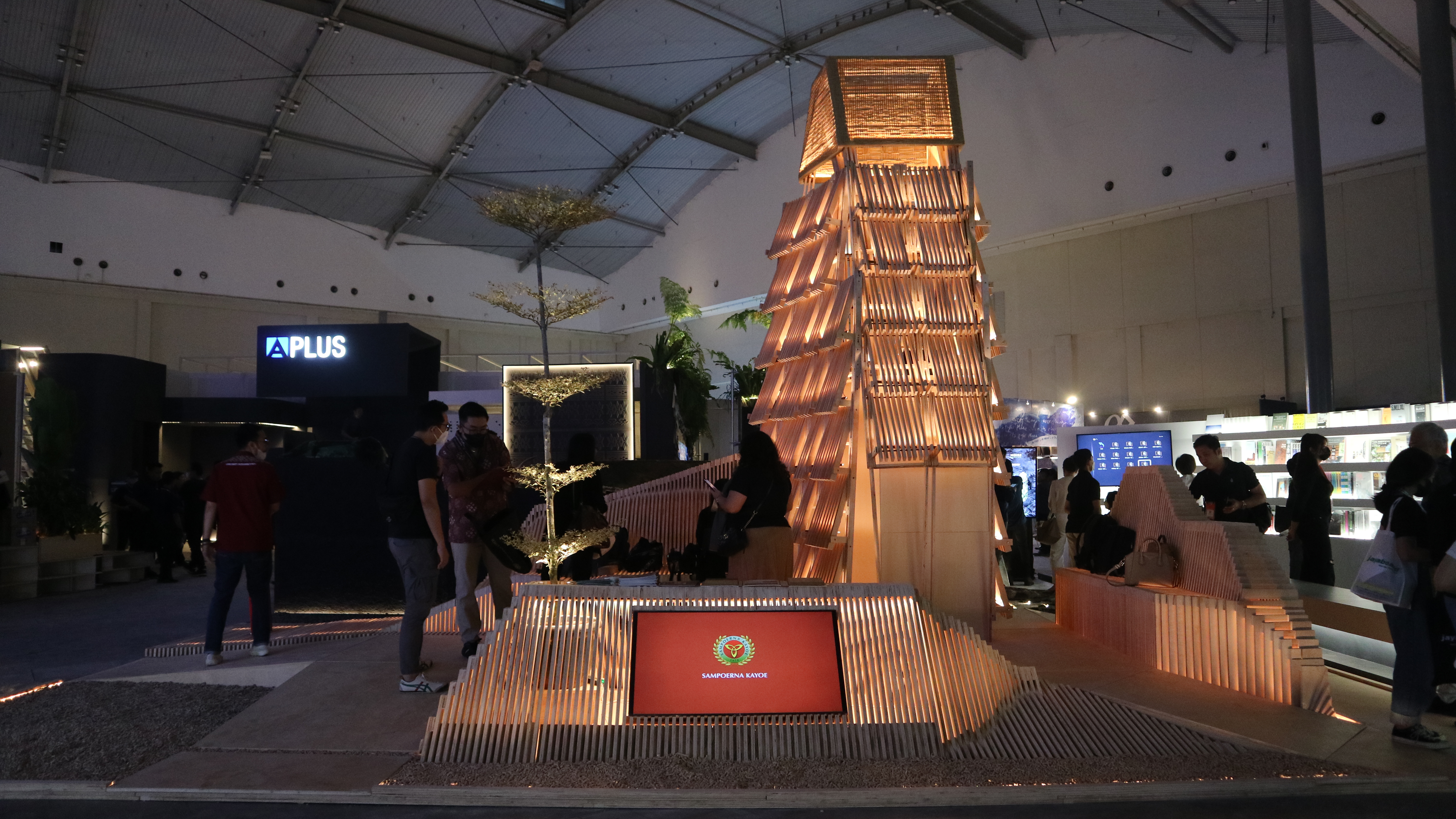 Jakarta, March 2023
As the largest wood manufacturing company in Indonesia, Sampoerna Kayoe once again enlivened the architectural event Arch:ID 2023 on 16 – 19 March 2023 at the Indonesia Convention Exhibition (ICE), BSD City, Tangerang.
This year's installation carries the theme "Roots Scape" which is the result of a collaboration with AGo Architect, Byo Living and lighting support from Nurco Lighting and MAW design. The concept that carries sustainability is the basis for collaboration to occur.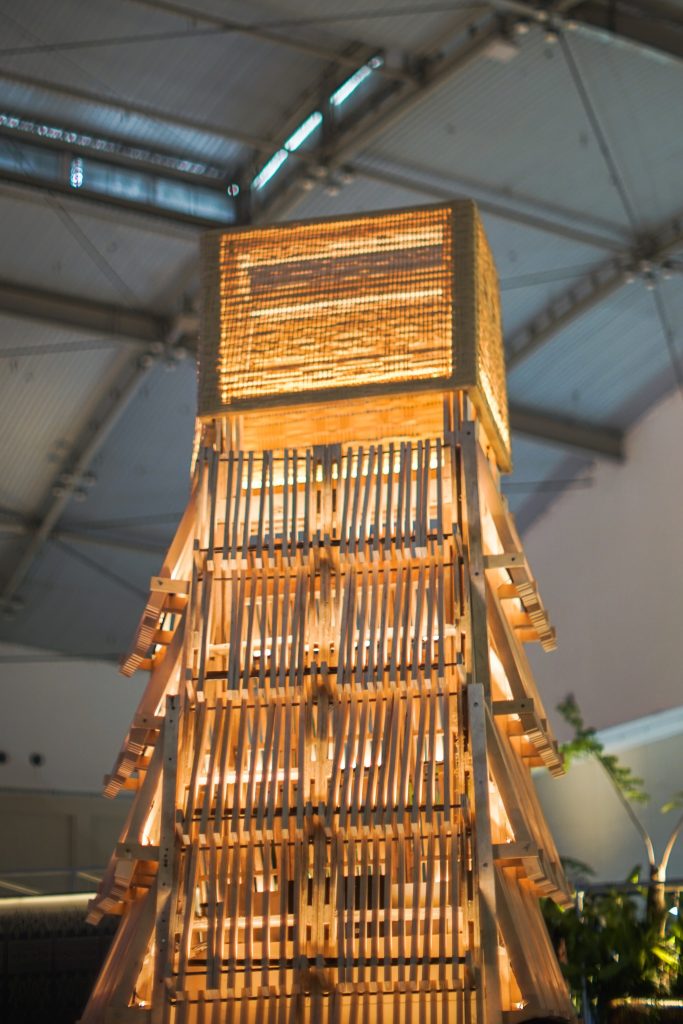 AGo Architect creatively showcases unique designs and sustainability in mind. Desiring to build an impactful installation, this collaboration aims to demonstrate the reuse of materials. Some of the materials using 50% Sampoerna Kayoe products and 100% Byo Living woven come from last year's Arch:ID event.
When visiting the installation, one can clearly see the appearance of Sampoerna Kayoe's superior products, such as Birch Plywood, Tunas Plywood, LVL, to wood pellets. These products can be used as building materials, furniture and construction needs. Besides being able to see product details, visitors can take part in Wall of Fame activities by writing opinions about "What does Sustainability means to you?".
Commercial Director of Sampoerna Kayoe, Edward Tombokan said "Sampoerna Kayoe is here for the community of architects, interior designers, contractors and developers. Our products are known for their quality and in this Arch:ID event we want to focus on the advantages of our plywood products."
At this event, Sampoerna Kayoe presented their newest campaign video, "Sustainable Tomorrow Starts Today". Committed to upholding 4 pillars, namely Zero Waste, Reforestation, Community, and Conservation. Applied to every production by processing from sustainable sources as well.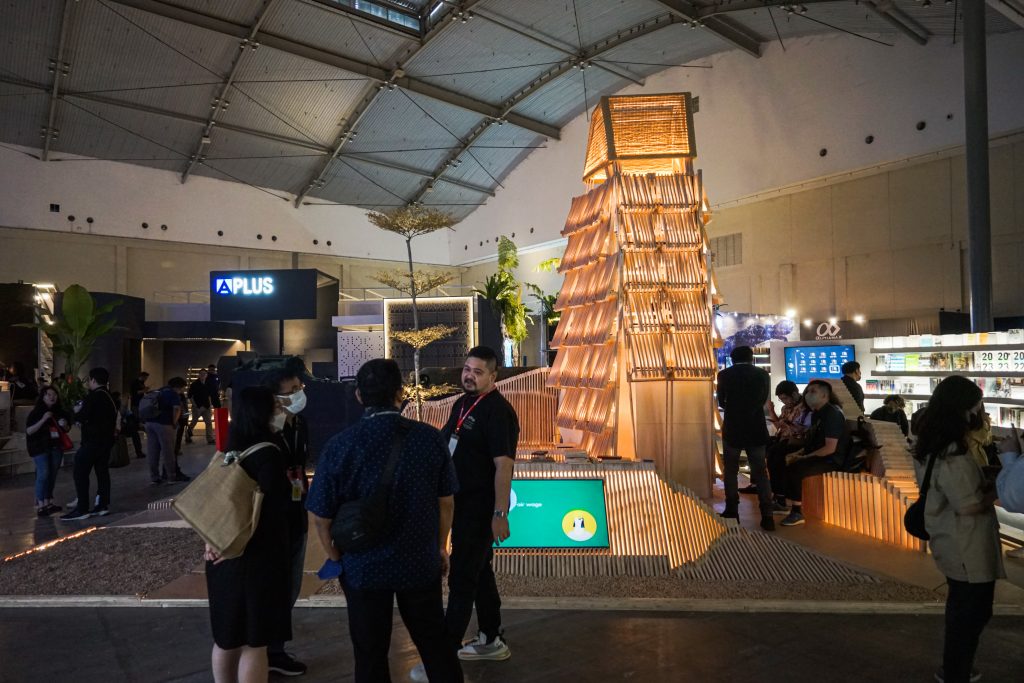 Apart from that, there is an Arch:ID installation from Kousou and Roots Lab which also uses Sampoerna Kayoe plywood, such as chairs, tables and display shelves. Initiation from Roots Lab, namely the Kaso Experiment to create a place where people meet, relax and be creative. Sampoerna Kayoe's products were explored with various product design and development possibilities. With the theme "Angkringan Aneh", this installation attracts many visitors with its simple impression that it provides light snacks.
Follow Sampoerna Kayoe's social media for more information and other activities.